Keyword stemming is an integral part of search engine optimization and digital marketing strategies. It acts as a useful tool for optimizing your website's ranking while also enticing a wider user base. This article provides an in-depth look into keyword stemming and its relevance to your website's SEO performance.
What is keyword stemming?
Keyword stemming is a useful SEO strategy that involves using the root form of your keyword to expand on potential search terms. By incorporating various prefixes, suffixes, and plurals, you can amplify your keyword base and reach a wider audience.
The concept is based on an algorithm used by search engines to display search results corresponding to the core idea of a keyword, regardless of the different forms in which it may appear. With keyword stemming, you can optimize your site to match these search patterns and attain a significantly higher ranking.
As a digital marketer or SEO professional, this can offer a broader user base to attract to your website. Knowledge of keyword stemming can, therefore, serve as a variation tool for your target keyword and enhance your SEO strategies.
While keyword stemming involves the risk of 'keyword stuffing', i.e., overusing keywords till it affects the quality and readability of content negatively, smart usage can lead to better SEO performance. Keyword stemming requires a keen understanding of your audience's language nuances and search patterns for effective implementation, hence the need to understand it better.
Why is keyword stemming important?
Keyword stemming plays a critical role in enhancing your website's visibility and ranking. It expands the scope of your content, enabling search engines to identify it as relevant to a broader array of search queries. This impact it has on search engine optimization makes understanding keyword stemming an essential aspect of digital marketing.
Implementing keyword stemming in your SEO strategy can boost the reach of your content. For example, a blog post optimized for the root keyword like 'diet' could potentially appear in searches for 'dieting', 'diets', 'diet plan', etc. Adding the correct amount of stemmed keywords ensures search engines identify your website's relevance, thereby improving its ranking and visibility.
Furthermore, keyword stemming can lead to an improved understanding of your target audience. By observing which stemmed keywords lead more traffic to your website, you can gain insight into your audience's search behavior. These insights can guide your content creation strategy, ensuring it caters to your users' needs and interests more effectively.
Types of keyword stemming
Keyword stemming is divided into three main categories: morphological stemming, expansion stemming, and conflation stemming. These categories distinguish the different methods used to derive stems from the root keyword.
Morphological stemming involves deriving variations from the base form of a keyword by adding or removing prefixes or suffixes. For example, adding '-ing' to the root word 'play' results in 'playing'.
Expansion stemming involves generating keyword variations by expanding the root keyword's meaning while still staying relevant to the main concept. For instance, the base word 'health' could be expanded to 'healthy lifestyle', 'health tips', etc.
Conflation stemming involves merging two or more different words with a common root to generate keyword variations. An example of this would be 'summary' and 'summarize' both stemming from the root word 'sum'.
Examples of keyword stemming
'photograph'
The root word 'photograph' can stem into 'photographer', 'photographic', 'photographs', etc. All these keyword variations are relevant to the concept of 'photograph' and can attract a range of search queries.
'learn'
'Learning', 'learner', 'learned', – all of these keywords stem from the root 'learn'. Using these variations will increase the chances of your content being identified as relevant by search engines.
'computer'
The root word 'computer' can stem into 'computing', 'computerized', 'computers', and more. This variation can help attract a broader audience to your website.
Handy tips about keyword stemming
While keyword stemming furthers your SEO strategies, effective implementation is crucial for achieving the desired results.
Be aware of keyword stuffing
Ensure to maintain balance while using stemmed keywords. Overuse can lead to 'keyword stuffing' which can harm your SEO performance and user experience.
Maintain relevancy and context
Always use stemmed keywords that are relevant to the content. The stemmed keywords need to flow naturally with the context to provide meaningful content.
Utilize keyword analysis tools
Use keyword analysis tools to identify popular stemmed keywords related to your root keyword. This can help guide your keyword-stemming strategy.
Conclusion
In conclusion, keyword stemming serves as a valuable SEO strategy for extending your content's reach and visibility. Understanding its implementation, benefits, and types can enhance your website's SEO performance significantly. However, while utilizing keyword stemming, be wary of keyword stuffing and always maintain keyword relevancy to the content.
Keyword stemming isn't just about increasing search traffic; it also provides valuable insights into your target audience's search behavior. This can in turn inform your content creation strategy and make it more effective. Don't shy away from using keyword analysis tools, as they can contribute greatly to effective keyword stemming.
With the right application of keyword-stemming principles, its purpose transcends beyond just the enhancement of SEO. It can be instrumental in serving content that is more relevant and useful to your website's users, thus improving their experience and your site's credibility dramatically.
Harness the power of keywords
Boost your SEO with keyword stemming! Try URLsLab plugin now and watch your website's visibility skyrocket.
Get the WordPress plugin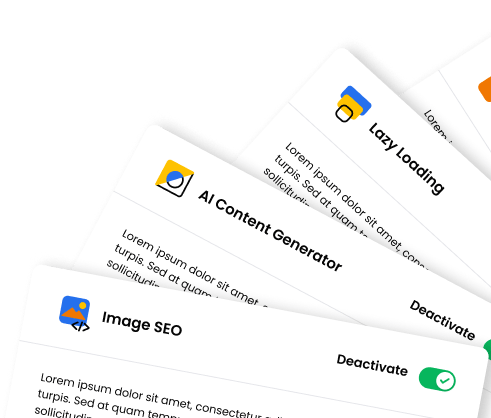 Frequently Asked Questions
What is keyword stemming in SEO?
In search engine optimization, keyword stemming refers to the practice of using various forms of a root keyword, inclusive of its different forms with added suffixes or prefixes, to broaden a site's reach in search engine results. This practice helps your site rank for a wider range of keyword phrases.
Is keyword stemming a good SEO practice?
Yes, keyword stemming is a good SEO practice as it enhances the reach and visibility of your website. However, care must be taken to not overuse or misuse stemmed keywords in a way that might affect the quality of your content negatively or result in keyword stuffing.
What are the types of keyword stemming?
There are three types of keyword stemming – morphological, expansion, and conflation. Morphological stemming involves prefixing or suffixing the root keyword to derive its other forms. Expansion stemming develops keyword variations by expanding the root keyword while still staying relevant to the main concept. Conflation stemming generates keyword stems by merging two or more words with the same root.